Listings in the 'Vodka' Category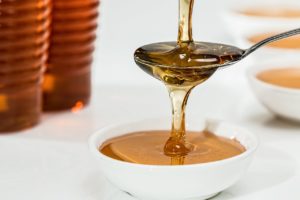 This is very quick to make and you can drink it after just one day. The sweetness of your favorite locally produced honey and a good Vodka will produce a wonderful drink. Experiment with honey from different areas.
You will need the following ingredients:
1/2 cup water
2/3 cup honey
1-inch piece of orange zest, pith removed
1 1/2 cups vodka
Please follow and like us: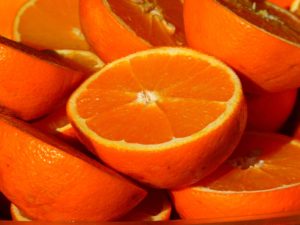 Orange Vodka Recipe. Juicy Oranges, Vodka, Sugar and Water. Serve over ice for a beautiful refreshing drink.
Ingredients:
3 large oranges
1/2 Cup Sugar
1/2 Cup of Water
A bottle of your favorite Vodka
An airtight jar or bottle
Please follow and like us:
Redcurrant Vodka Liqueur Recipe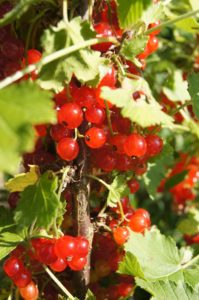 This one is in 2 stages, mix the fruit and vodka, leave for a while and then mix with a syrup, leave again for 6 months and enjoy
Ingredients:
750g Red Currants
300g Sugar
750ml Vodka
150ml Water
Please follow and like us:
Blueberry is supposed to be a superfruit and superfood, in that case add it to your favorite Vodka and enjoy a wonderful liqueur. Why buy from a shop when you can get a lot of pleasure out of making it yourself.
Ingredients required for Blueberry Vodka Liqueur: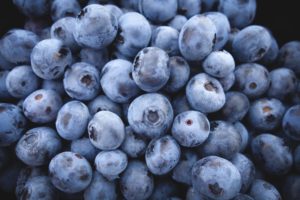 500g Blueberries
1 Clove
Zest of 1 unwaxed Lemon
100g White Sugar
3/4 ltr good quality Vodka
Please follow and like us:
Peach Liqueur, this recipe makes around 1 Litre of wonderful peach liqueur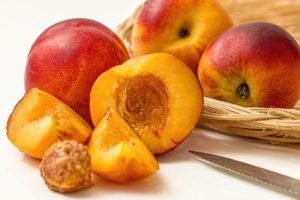 You will need:
12 medium sized Peaches
4 Lemon peel strips, remove pith
1 Cinnamon stick
3 cups of your favorite Vodka
1 cup Sugar syrup
Please follow and like us:
Gooseberry Vodka Recipe, only 3 ingredients and 6 months waiting for the magic to happen.
This is what you will need: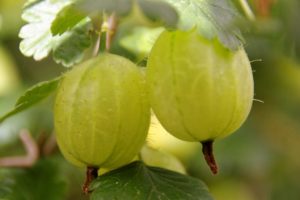 500g / 1 lb of Gooseberries
1 Litre of Vodka
375g of granulated sugar.
Please follow and like us:
Apricot Vodka, Something different but everyone's cup of tea.
This is what you'll need: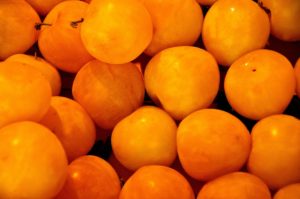 3/4 cup fresh apricots, stoned and diced
3/4 cup unsweetened dried apricots, diced
1 1/2 cups vodka
1/4 cup simple syrup, plus more as desired
Please follow and like us:
If you're looking for something different and with a real flavor, try this recipe for homemade pumpkin liqueur.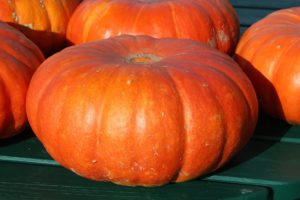 It's quick and easy to make. What's more, unlike most recipes on this site it's ready almost immediately, although leave it in the fridge for a few days will improve it . This is what you'll need:
¾ cup water
¾ cup brown sugar
4 whole cloves
10 allspice, crushed
1 tablespoon ground nutmeg
1 teaspoon dried ginger
Peel of one lemon
6 tablespoons pumpkin
1 ½ cups vodka
Please follow and like us:
Limoncello is traditionally made with Sorrento lemons but any good quality, unwaxed, lemons will do the job. Dilute with sparkling water to make a gorgeous, long drink, adding the juice of one fresh lemon per four drinks for extra punch.
Ingredients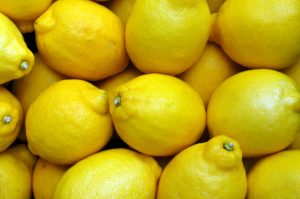 5 unwaxed ripe lemon
1l bottle vodka
750g caster sugar
700ml boiling water
Please follow and like us:
Quince Ratafia can be made with Brandy or Vodka, you can get Quince from most supermarkets but a good farm shop may have larger and fresher ones.
You will need the following ingredients:
Please follow and like us: