Listings in the 'Strawberries' Category
Strawberry Gin is a simple recipe, make sure the strawberries are clean and fresh.
Ingredients:
Enough strawberries to fill a preserving jar or wide necked bottle.
Caster Sugar
A bottle of your favorite Gin
Please follow and like us: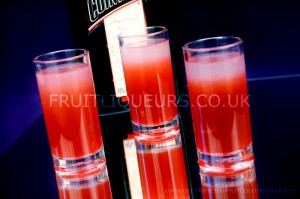 A wonderful strawberry liqueur that when mixed with soda makes a long cooling summer drink or drink it as it is at Christmas.
Ingredients:
500g (1 lb 1oz) Strawberries
150 g (5 oz) Sugar
425 ml (15 fl oz) vodka
15 ml (1tbsp) citric acid solution
Please follow and like us: