Marmalade Gin is our most highly searched for recipe on our website through Google and Bing.
One of the best things about this recipes is that you can make it all year around and it only takes around 1 month to make.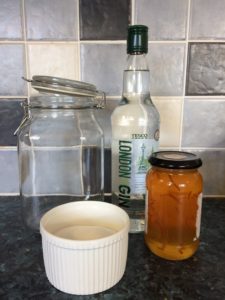 You will need the following ingredients:
One Bottle of your favorite Gin
1Lb of high fruit Marmalade
5oz White Granulated Sugar
5 Drops of vanilla Essence
Orange Brandy Recipe, simple to make, 4 months to infuse.
Ingredients