Sloe Gin Liqueur Recipe – Classic Recipe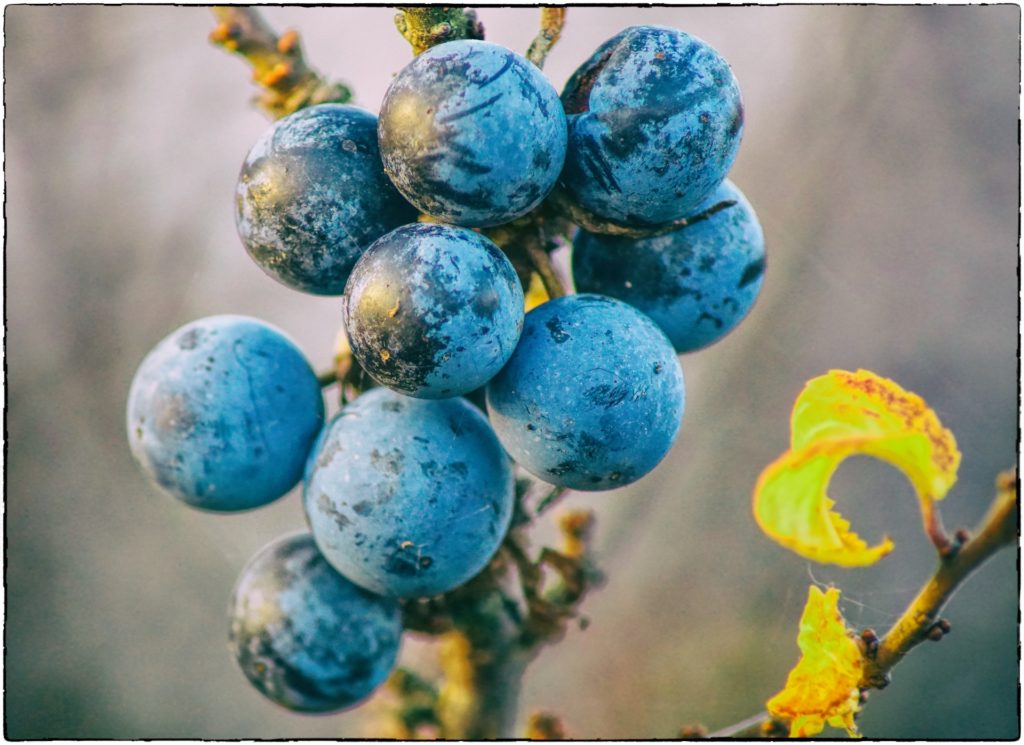 Sloe gin is a red liqueur made with gin and sloe (blackthorn) drupes, which are a small fruit relative of the plum. The final liqueur has an alcohol content between 15 and 30 percent by volume.
Remember all those times you visited relatives at Christmas time, they always had sloe gin, well now you can make it yourself. Very simple to make, you will need to find a local wood or forest and get picking.
Ingredients:
450g/1lb sloes
225g/8oz caster sugar
1 litre/1¾ pint gin
Method:
The traditional way of making sloe gin is to soak the sloes in gin. Sugar is required to ensure the sloe juice is extracted from the fruit.
Prick the tough skin of the sloes all over with a clean needle and put in a large sterilised jar.
Pour in the sugar and the gin, seal tightly and shake well.
Store in a cool, dark cupboard and shake every other day for a week. Then shake once a week for at least two months.
Strain the sloe gin through muslin into a sterilised bottle
Try some of our other Gin based fruit liqueur recipes
---
More Gin Bases Recipes
[post_grid id="2471″]
Gin and Fruit Liqueur related recommended products