Marmalade Gin Recipe (our most popular)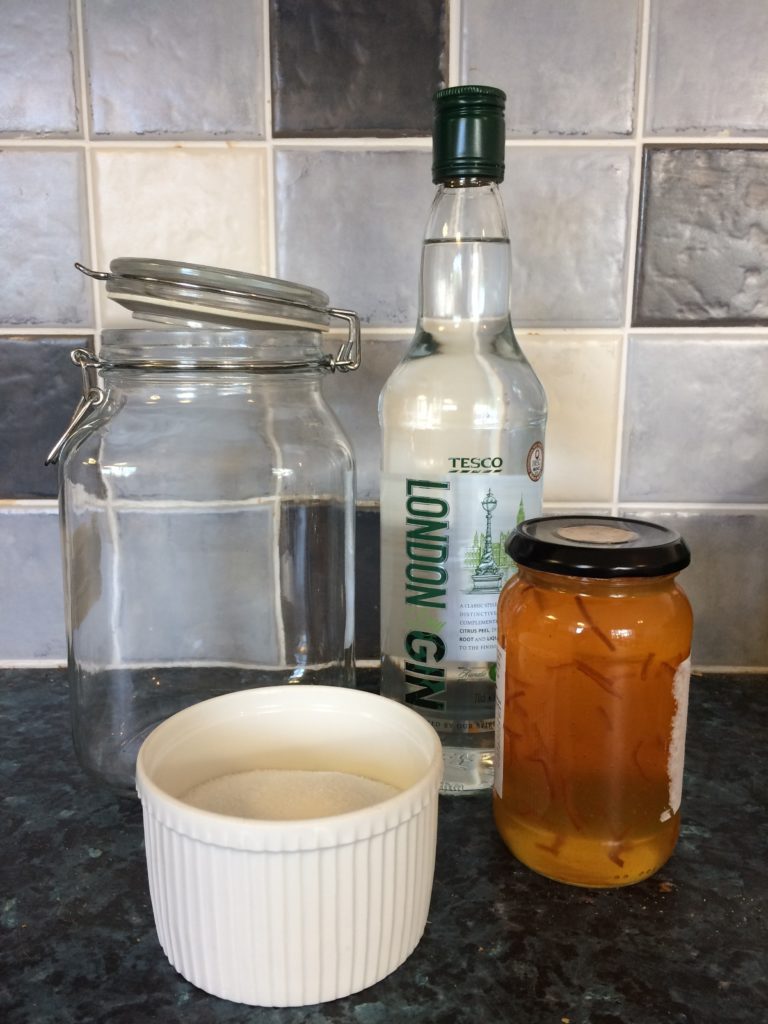 Marmalade Gin is our most highly searched for recipe on our website through Google, Bing and Yahoo (other search engines are available).
One of the best things about this recipes is that you can make it all year around and it only takes around 1 month to make. Only a few ingredients that you should be able to find at any good food store.
These days there is a good selection of marmalade available, not just Orange, why not try lime instead
You will need the following ingredients:
One Bottle of your favorite Gin
1Lb of high fruit Marmalade
5oz White Granulated Sugar
5 Drops of vanilla Essence
Method:
Place the marmalade into a Kilner jar, pour in one bottle of your favorite Gin.
Add the Sugar and the Vanilla Essence.
Leave in the jar for 3 weeks, taste, add sugar if required.
Filter into bottles and enjoy!
Why not try some of our other recipes that use Oranges and also ones that use Gin. Read about a famous bear who likes Marmalade….
---
More Gin Based Recipes
[post_grid id="2471″]
Gin and Fruit Liqueur related recommended products