Plum Brandy Liqueur Recipe – Faster Method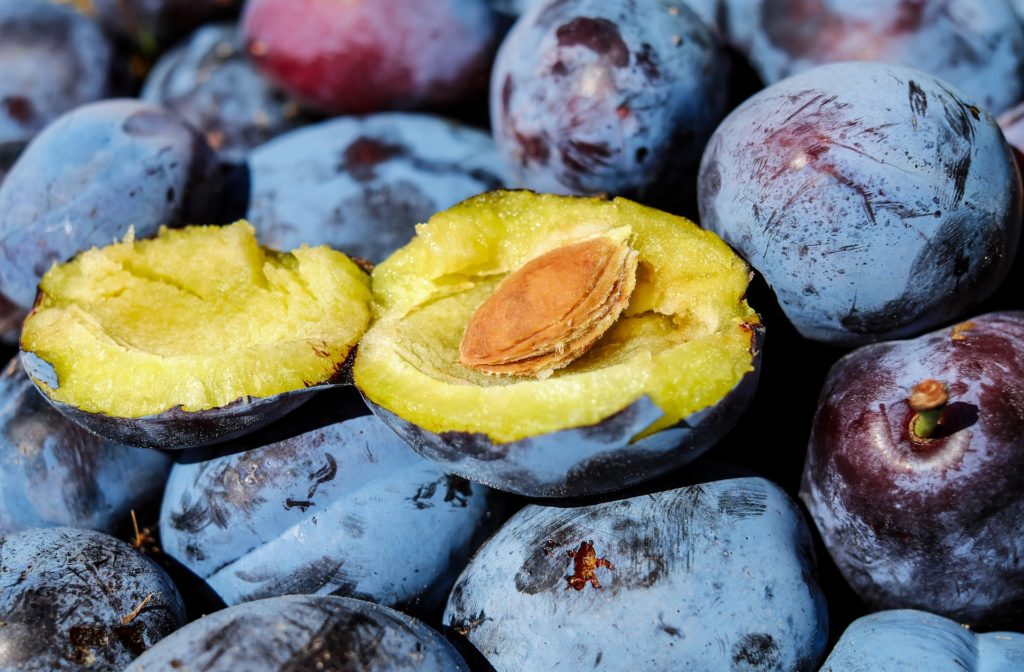 Plum Brandy, one of our personal favorites.
Ingredients:
2 lb Plums (Frozen)
1 lb Demerara Sugar
1 Bottle of good brandy
Method:
Remove stalks from plums and wash well in cold water.
Freeze the plums whole, this reduces the amount of straining required.
Place plums into 1.5 ltr Kilner jar, layering them with a good covering of sugar as you go. Cover with brandy and seal.
Shake each day until the sugar has dissolved. Leave for 3-4 months at room temperature. Strain and bottle, leave for a further month.
This recipe is quicker and produces a good tasting Liqueur.
Read about the history of Brandy production and see our other brandy based recipes
Try growing your own, lots of great information on the RHS website on how to grow plums
---
More Brandy Based Recipes
[post_grid id="2504″]
Brandy and Fruit Liqueur related recommended products