Plum Brandy Fruit Liqueur Recipe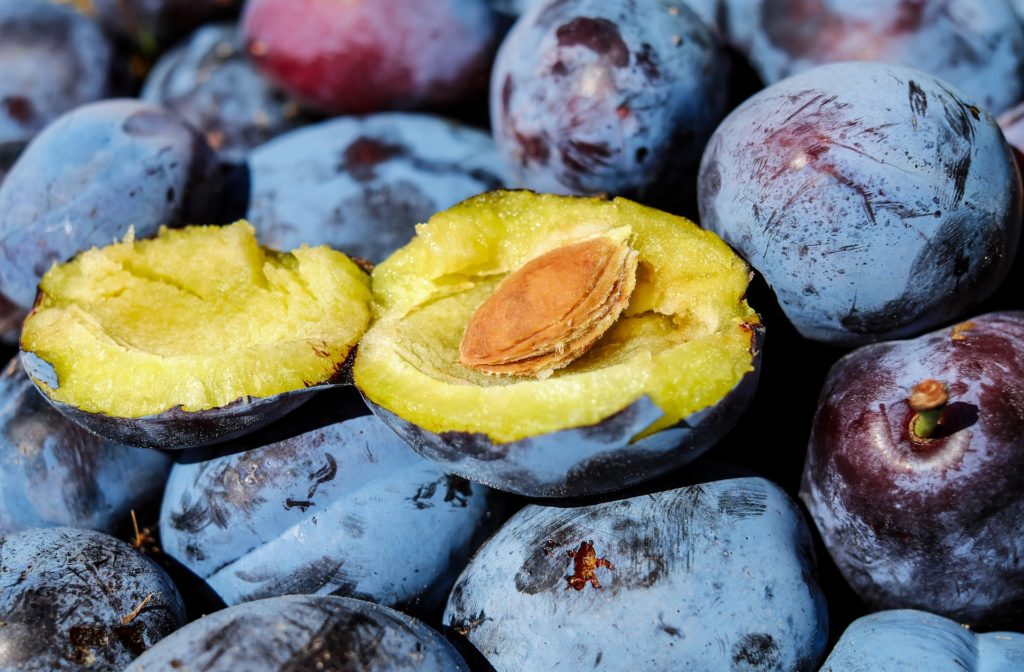 Plum Brandy is one of our favorites, well worth the wait.
Ingredients:
1 lb Plums
2 lb Demerara Sugar
2 1/5 Pints of brandy
1 Kilner Jar
Method:
Remove stalks from plums and wash well in cold water.
Cut each plum in half and remove the stone.
Place plums into Kilner jar, layering them with a good covering of sugar as you go.
Cover with brandy and seal.
Leave for six months in room temperature.
Strain and bottle, leave for a further six months.
This recipe takes time but it is worth the wait.
Try our other recipes using plums, or Brandy based Recipes
---
More Brandy Based Recipes
[post_grid id="2504″]
Brandy and Fruit Liqueur related recommended products