Quince Ratafia Recipe (Brandy or Vodka)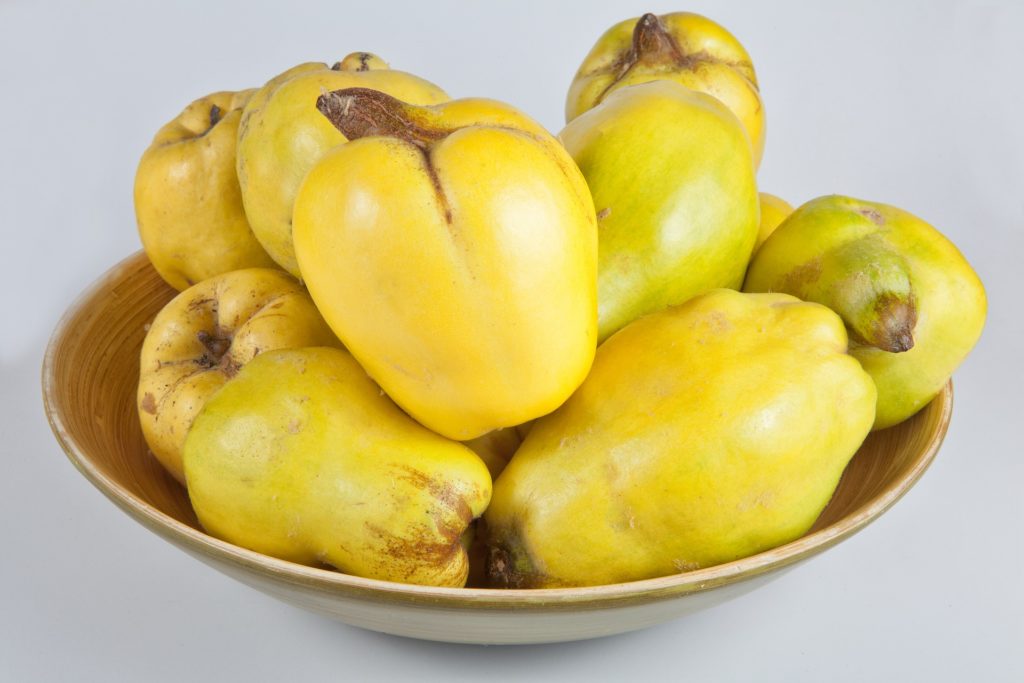 Quince Ratafia can be made with Brandy or Vodka, you can get Quince from most supermarkets but a good farm shop may have larger and fresher ones.
You will need the following ingredients:
2 large quinces
Granulated sugar
1/4 teaspoon each cinnamon, ginger and mace
brandy or vodka
Method:
If the only Quinces you can buy are still green, let them ripen until they are yellow. Handle them carefully, as they are easily bruised.
Take 2 large quinces. Rub the grey down off them with a cloth, rinse and grate them, peel and core included. Put into a 1-quart bottling jar.
Pour in granulated sugar to come about a third of the way up the bottle, add 1/4 teaspoon each cinnamon, ginger and mace, then fill the bottling jar with brandy or vodka.
Leave for a month or two or three, the taste will mellow and become more subtle.
Why not try some of our other Vodka or Brandy recipes…
---
More Vodka Based Recipes
[post_grid id="2476″]
---
More Brandy Based Recipes
[post_grid id="2504″]
Vodka and Fruit Liqueur related recommended products